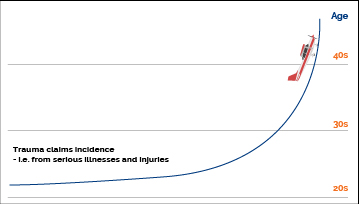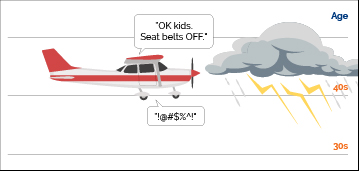 The 40s is also when many people let their insurance lapse…. which is the exact opposite of what they should be doing. It's like flying your family into a storm and unfastening your seat belts.
Insurance is much more complicated than people think. That's why the DIY insurance path is so littered with disasters. And there's so much at stake.
It's time to get some professional advice – from an adviser with the technical expertise and experience required to make sure you're properly covered.
This is one of many insurance insights that enable us to help you protect your lifestyle and the people you love.
Should you need financial advice speak to the AMA Financial Services team on 1800 262 346 or email advice@amafp.com.au.
A.M.A. Services (WA) Pty Ltd ABN 47 008 671 458 trading as AMA Financial Services is a Corporate Authorised Representative of Consultum Financial Advisers Pty Ltd. ABN 65 006 373 995 l AFSL 230323
This is general advice only and does not take into account your financial circumstances, needs and objectives. Before making any decision based on this document, you should assess your own circumstances or seek advice from a financial adviser and seek tax advice from a registered tax agent. Information is current at the date of issue and may change. You should obtain a copy of the Product Disclosure Statement available from the product provider or your financial adviser and consider this before you acquire a financial product. This information and certain references, where indicated, are taken from sources believed to be accurate and correct. To the extent permitted by the Law, Consultum, its representatives, officers and employees accept no liability for any person that relies upon the information contained herein. From time to time, we may send you informative updates and details of the range of services we can provide. If you no longer want to receive this information, please contact our office to opt out.